Mission Viejo Film Composer Competition
Mission Viejo, California, USA
Final event: April 29, 2017
Norman P. Murray Community and Senior Center

Performed by Newgate Chamber Orchestra
Vincitore del secondo premio al "MVFCC - Mission Viejo Film Composer Competition 2017, organizzato dalla Newgate Chamber Orchestra, con la sonorizzazione per ensemble 'seven hundred steps.. or a little more' (flauto, clarinetto, fagotto, flicorno soprano, trombone, percussioni, pianoforte, archi)
Winner of the second place at the "MVFCC - Mission Viejo Film Composer Competition 2017, organized by the Newgate Chamber Orchestra, with the sonorisation for ensemble 'seven hundred steps.. or a little more' (flute, bass clarinet, bassoon, flugel horn, trombone, percussions, piano, strings)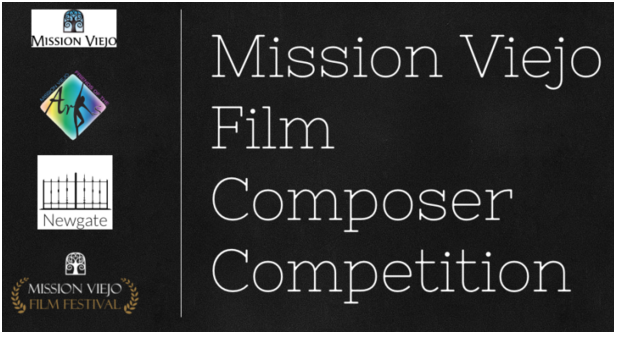 MVFCC is an opportunity for composers and videographers in and around the Southern Orange County area.
All submission have been reviewed and those passing the preliminary round have been moved on to the final public round taking place on April 29, 2017, at 7 pm as part of Mission Viejo's ArtsAlive. All music for the final rounds have been played live by the Newgate Orchestra and all finalists have been invited to this concert/film event.
Winner have been announced during the awards ceremony the day of the event.
about the  Mission Viejo Film Composer Competition
about the  Newgate Chamber Orchestra